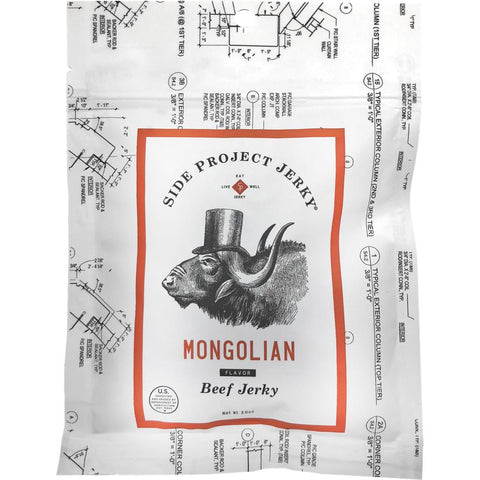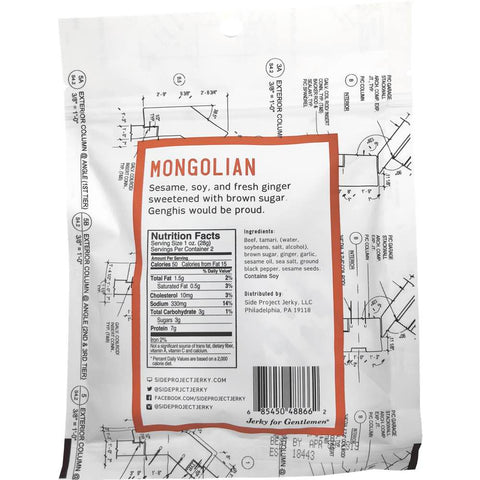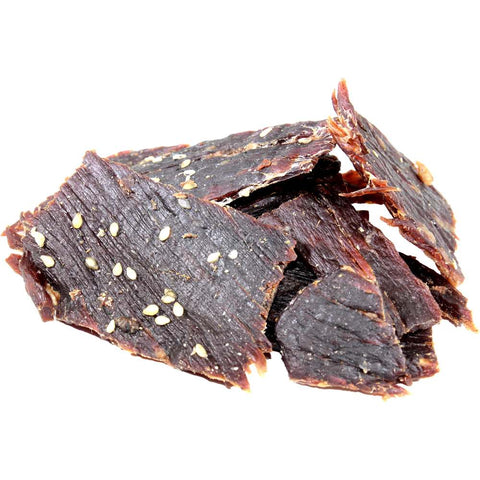 Side Project Jerky
Side Project Jerky Mongolian Beef Jerky, 2.0-oz
A delicious concoction of fresh ginger mixed with sesame, soy sauce, and sweetened with brown sugar. A savory, flavorful bite with a sweet finish.
Nutritional information
Ingredients: USDA Choice top round, tamari, brown sugar, ginger, garlic, sesame oil, sesame seeds.
Package size: 2.0-oz
Using "Mongolian" as Advertisement!
Yes, the Jerky tastes good!
Unfortunately Mongolians do not eat sesame, soy etc as authenticity.
What you're doing is using "Mongolian" as to sell your products which is not acceptable to Mongolians, who believe your product is not genuine.
It's Okay, but
The taste is acceptable, but it doesn't taste like any Mongolian Beef I have ever had. It's basically more or less your standard beef jerky flavor.
The Best Jerky I have ever had..
I ended up ordering the whole line.. Delish…Low in fat too..
Hello! Thanks for reviewing Side Project Mongolian Beef Jerky. Happy to hear the jerky tasted delicious! We agree it's great because it makes a great low-fat, low-sugar, and low-carb snack! Thanks again for your 5-star review. We look forward to sending you more jerky in the future. Have a good day! - JerkyGent Team