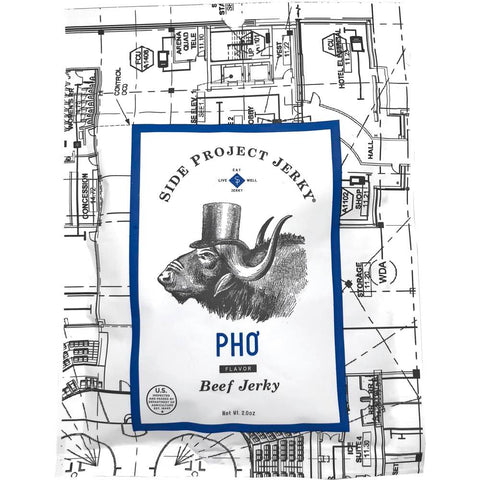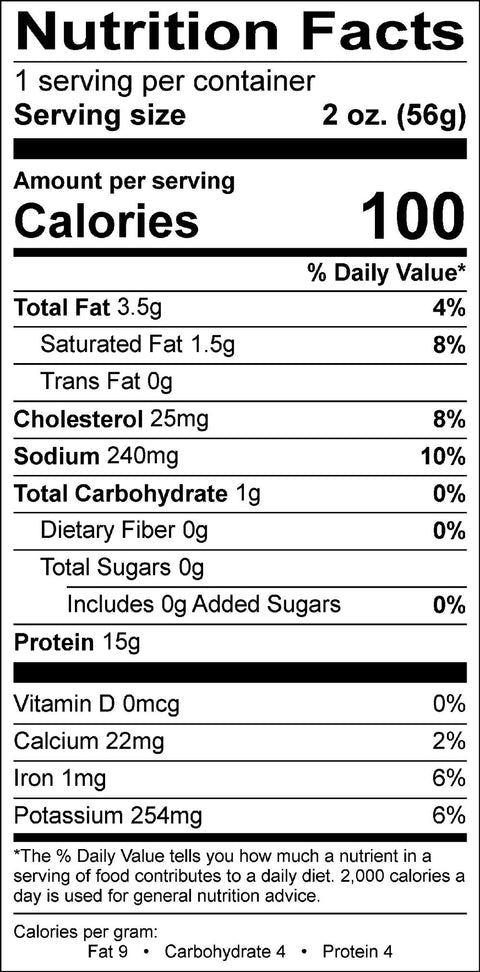 Side Project Jerky
Side Project Jerky Pho Beef Jerky, 2.0-oz
A portable version of the classic Vietnamese noodle soup, Pho.
Side Project Jerky teams up with top chefs to create distinctive flavors for a unique jerky eating experience.
Nutritional information
Ingredients: Beef, tamari (water, soybeans, salt, alcohol), mushroom stock, lime juice, sriracha, fennel, coriander, black pepper, cloves, cardamom, star anise, cinnamon.
Contains: Soy
Package size: 2.0-oz
Heat Level:
0 - Mild
10 - Extremely Hot
Different is good here
Pho jerky blew my taste buds away. Whoa! Glad I ordered and tried something new.
Heat Level:
0 - Mild
10 - Extremely Hot
Yum
My kid's preferred treat. She calls it "moo cow." Tastes amazing!!!
True Asian flavor
Flavor is top notch. Love how it's a bit drier. Only bought from here because they're sold out on SPJ website.
I love this one!
I actually prefer a drier jerky (grew up on Obertos dry as heck) as it lasts longer on road trips. This is the best tasting jerky! I had to buy more :)
Flavor is spot on, Texture is not
When you bite into this jerky, you do get the distinct feeling and taste of Pho. How every the jerky is very dry, and practically sucks the water from your mouth. If you like softer, moister jerky, the flavor won't be able to make up for the off-putting texture of this.