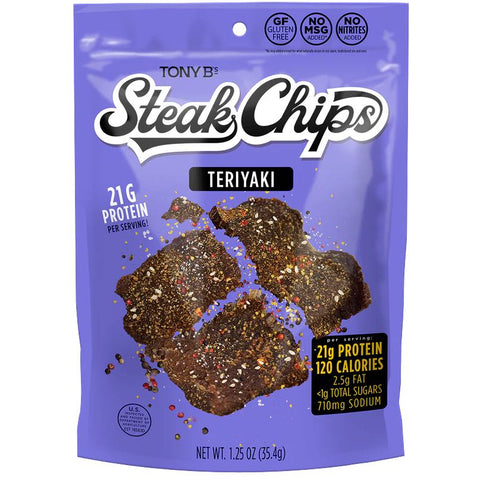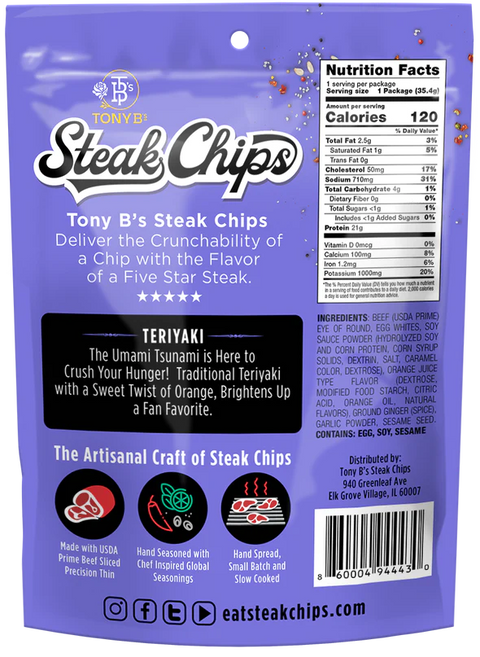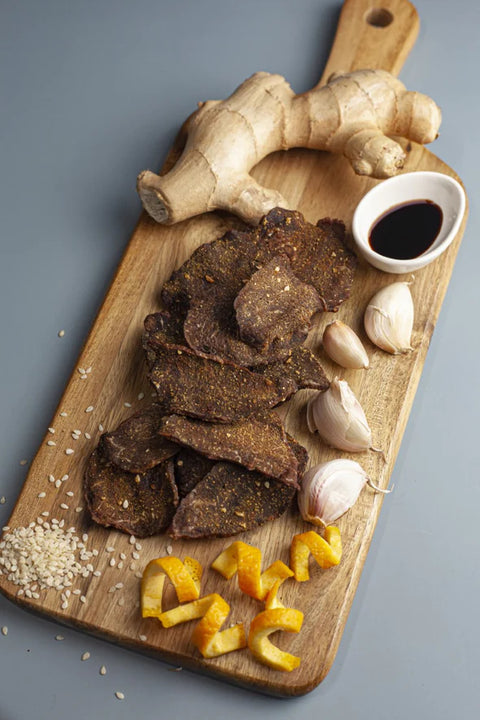 Tony B's Steak Chips
Tony B's Steak Chips Teriyaki, 1.25-oz
Like any traditional Teriyaki sauce, this chip has key notes of sesame, soy, ginger and garlic, but with an added twist - an orange twist! Grab a bag and try a new spin on an old favorite!
Nutritional information
Ingredients: Beef (USDA prime), eye of round, egg whites, soy sauce powder (hydrolyzed soy and corn protein, corn syrup solids, dextrin, salt, caramel color, dextrose), orange juice type flavor (dextrose, modified food starch, citric acid, orange oil, natural flavors), ground ginger (spice), garlic powder, sesame seed.
Contains: Egg, soy, sesame
Package size: 1.25-oz