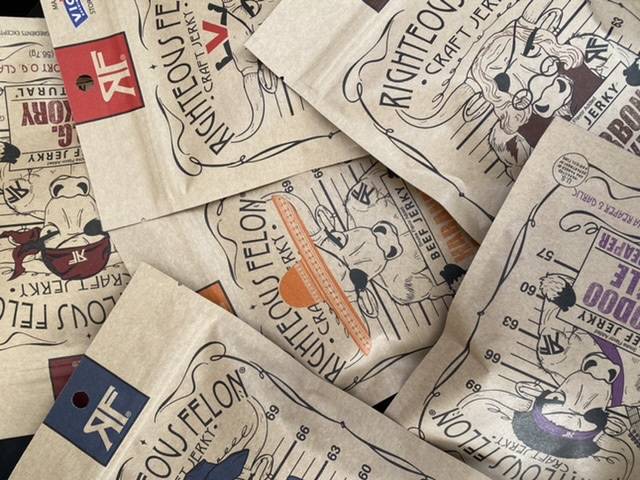 Righteous Felon is one of the most popular brands of craft beef jerky. They offer 8 unique flavors ranging from O.G. Hickory to a beer-infused flavor called, Victorious B.I.G. While all of Righteous Felon's flavors are absolutely delicious, a few of them stand out above the rest. If you're contemplating what flavors to try first, below is a list of 4 of our favorite flavors by Righteous Felon. 
4 Of Our Favorite Righteous Felon Flavors
1. Righteous Felon Truffle-O Solider  
Truffle is one of the hottest flavors of 2020. It's found in hot sauce, drizzled on top of fries, and even tastes delicious on pizza. But who knew it would pair perfectly with beef jerky? Righteous Felon's Black Truffle Beef Jerky does not disappoint and will blow your tastebuds away! It's made with real truffles from Italy. As soon as you open the bag, your nose will be filled with a fresh truffle aroma that will instantly start making your mouth water. Don't let this one-of-a-kind flavor pass you by. Grab a bag here!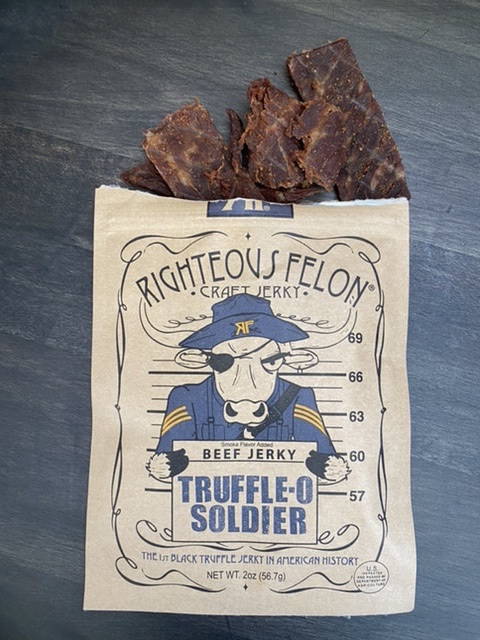 2. Righteous Felon Bourbon Franklin 
Righteous Felon's Bourbon Franklin flavored beef jerky is often times described as, "an American dream of bourbon and vanilla bean." It's lightly sweet, savory, and oh-so-delicious. Forewarning, you won't be able to stop yourself from eating the entire bag in one sitting! Pick up a bag on the JerkyGent shop here.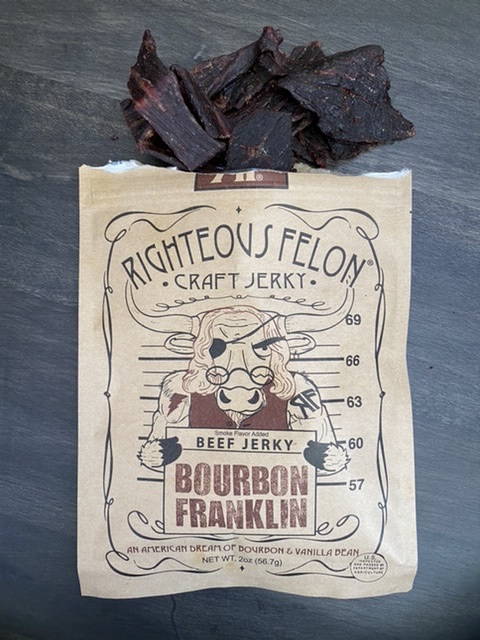 3. Righteous Felon VooDoo Chile (Carolina Reaper)
Warning! Righteous Felon's VooDoo Chile Carolina Reaper beef jerky is extremely spicy. It's made with one the hottest peppers known to man. If you like really spicy food, we highly recommend you give this jerky a try! It packs some incredible heat with a pinch of garlic flavor. Find out more!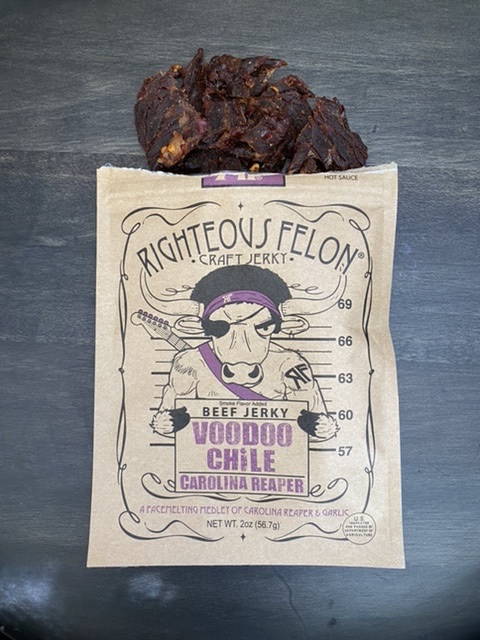 4. Righteous Felon Victorious B.I.G. (Beer-Infused-Gastronomy)
Beer lovers rejoice! Righteous Felon has successfully created a stout-infused beef jerky that's peppery and sweet. It's one of our favorites because each bite is tender and coated with the perfect amount of peppery spices.  It's on sale for only $5 bag on the JerkyGent shop - we recommend stocking up while you can!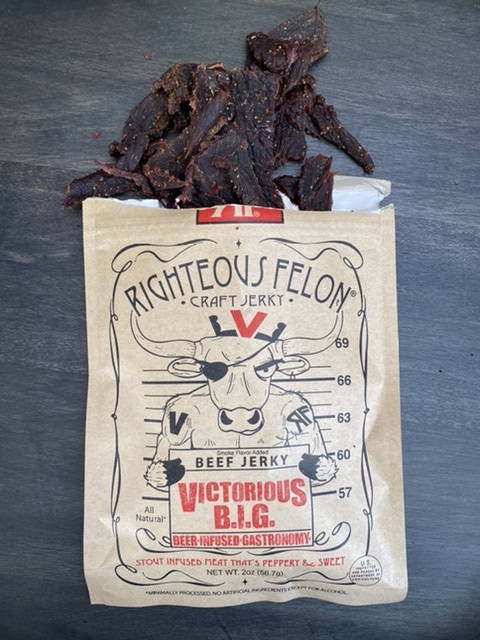 Want to find more flavors of Righteous Felon? We keep all the flavors in stock on the JerkyGent Shop. Shop now and let us know which flavor you like the best.