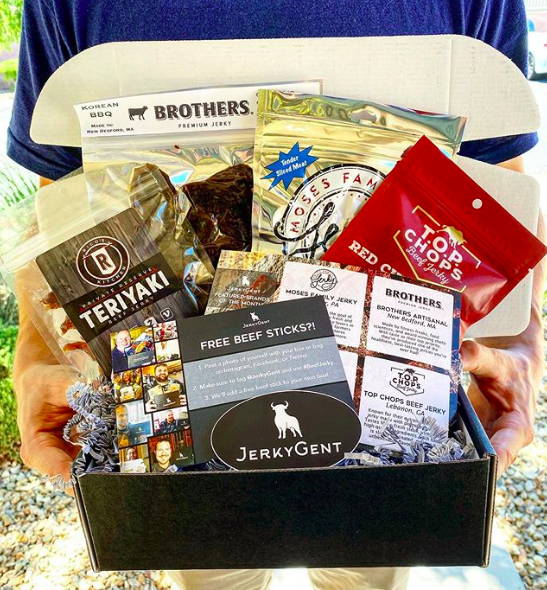 If you're a beef jerky fanatic, you're probably due to join a jerky of the month club! There are so many reasons to sign up for a monthly beef jerky subscription box. We've narrowed down the top reasons to join below!
7 Reasons To Join A Jerky Of The Month Club


1. Discover America's Best Craft Beef Jerky 
A monthly beef jerky subscription box gives you the opportunity to indulge in new brands and flavors of craft jerky from top jerky artisans across the country. At JerkyGent.com, we taste-test each brand beforehand, to ensure you only get the best-tasting brands delivered to your doorstep every month!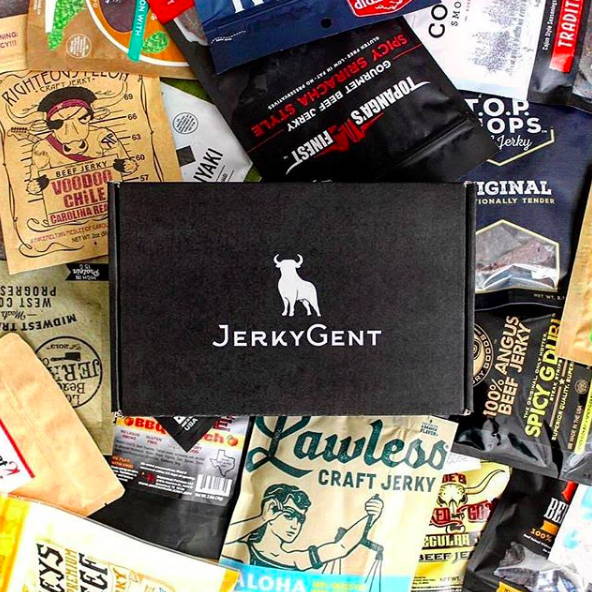 2. Stock Up On Your Favorites
When you start sampling new jerky from craft jerky markers, you'll start to develop new favorites pretty quickly. Once you find new favorites, you can stock up on JerkyGent's
online shop
. As a monthly subscriber, you'll receive an extra 10% off all shop orders. JerkyGent orders ship out within 1 business day - making it quick and easy to get your jerky fix.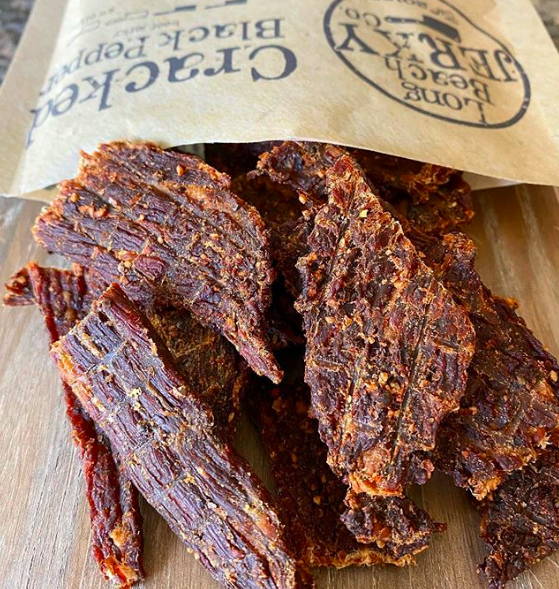 3. Customize Your SUbscription
The nice thing about JerkyGent's beef jerky subscription is how flexible and customizable it is! For example, if only like spicy jerky, we'll ship you only spicy flavors. You can also adjust your flavor and spice preferences anytime by logging into your account. It's simple to upgrade to more bags too! So if you start with a mini subscription (2 bags per month), you can always upgrade to the classic subscription (4 bags per month). Pick your subscription plan here!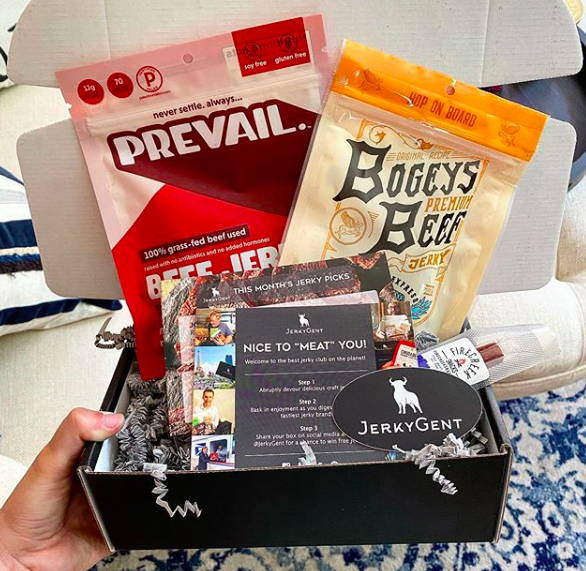 Gifting someone a monthly subscription to beef jerky is pretty awesome! At JerkyGent.com, you can select from gifting a 1,3,6, or 12-month subscription. Yes, we said 12 months! You can even gift someone a whole year worth of beef jerky. Pretty cool, right? Men's Journal calls it "the gift that keeps on giving!" Shop gift subscriptions here.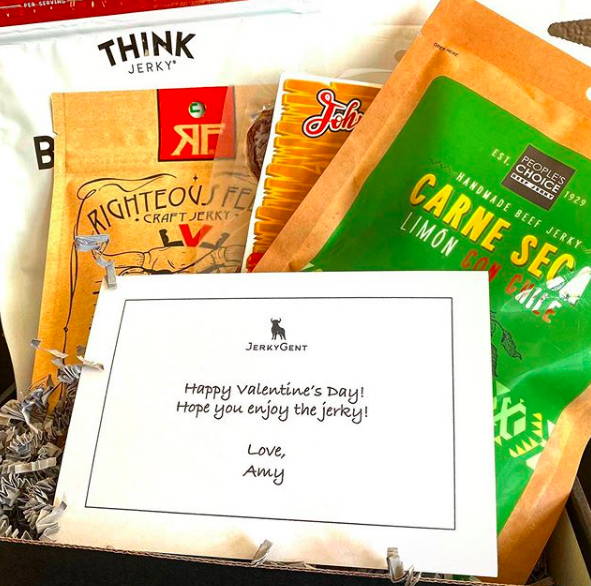 5. Access To Exclusive Deals
Once you subscribe to JerkyGent's jerky of the month club, then you'll start receiving special offers inside your monthly boxes. For example, one month you may be presented with 50% off a certain brand or flavor of jerky from our online shop. Only monthly subscribers receive these special discounts. You can thank us later! :)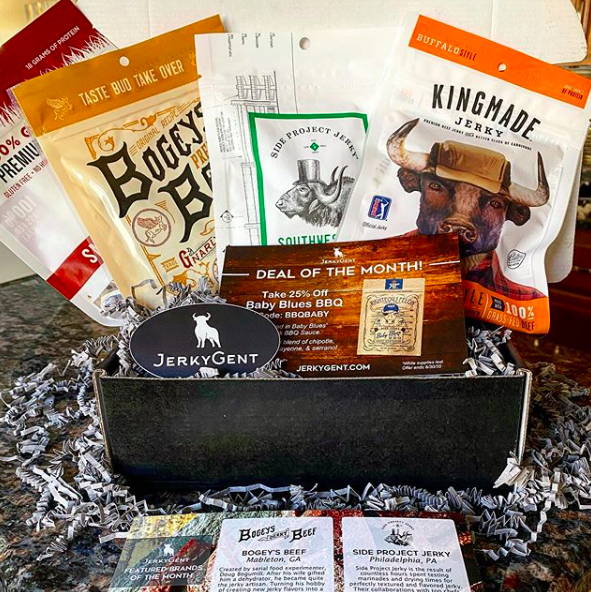 6. Better Snacks, Delivered Fast
It's that simple! Having delicious beef jerky delivered to your door, makes it easy to get better snacks without having to run to the grocery store. Why waste your time stocking up on dull, tasteless snacks? At JerkyGent we strive to get your first box shipped out within 1 business day, and it typically arrives within 3-4 days. All the jerky is super flavorful. Plus, taste-testing new jerky can be entertaining. Think of it like wine-tasting, but instead it's jerky tasting! Also, beef jerky is a super lean and healthy snack. Most jerkies are packed with protein, gluten-free - and include low carbs and low sugar.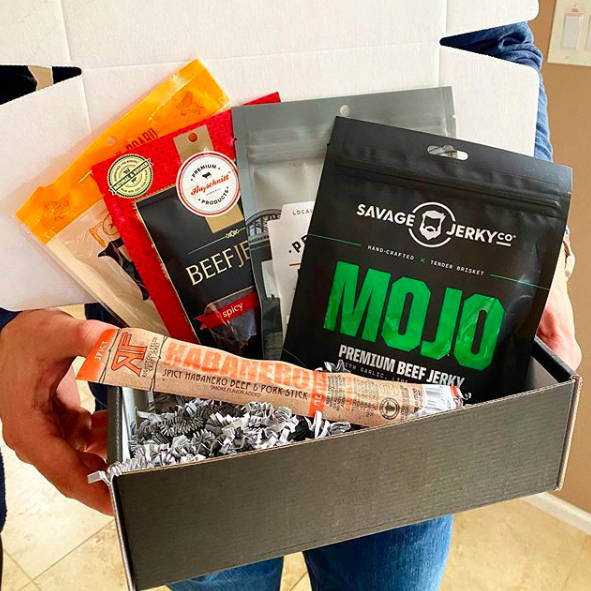 7. Open Your Mind To New Flavors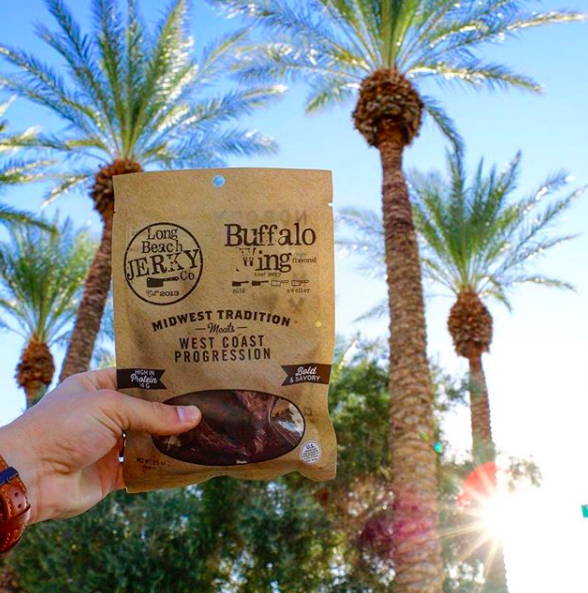 So what are you waiting for? Treat yourself and friends/family to a monthly beef jerky subscription box. Your first box is 25% off at JerkyGent.com.