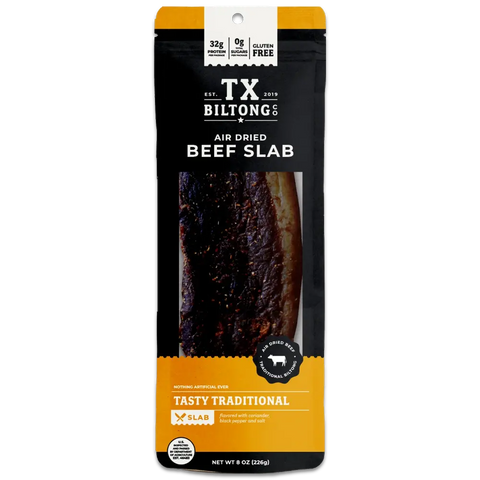 TX Biltong Co.
TX Biltong Co. Beef Slab Tasty Traditional, 8.0-oz
Go big or go home! Get your hands on this massive 8 oz slab of biltong beef - the beefiest beef you'll ever taste! A huge chunk of traditional beefy goodness, perfect for slicing to your exact preference. Upgrade your charcuterie game with this beefy behemoth!
0g sugar!
32g protein
Gluten free
Nutritional information
Ingredients: Beef, Vinegar, Salt, Ground Coriander, Black Pepper, Rosemary.
Package size: 8.0-oz