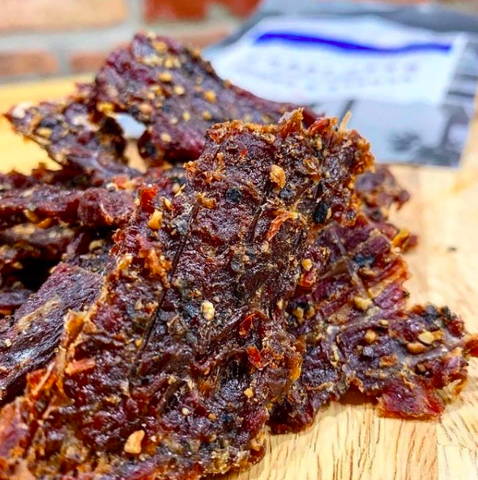 You can't go wrong with a bag of delicious peppered beef jerky! It's easy to see why peppered beef jerky is so popular, with it's fresh, savory, and traditional taste. We've searched high and low for the best bags of peppered beef jerky. Below are 6 of the best peppered beef jerky brands and flavors. Try them for yourself and prepare to be impressed!
6 Of The Best Peppered Beef Jerky Flavors
1. No Man's Land Black pepper Beef Jerky 
No Man's Land has been perfecting their black pepper recipe for over 20 years. They make their beef jerky the old-fashioned way, making this jerky very peppery, smoky, and extra hardy. It has the perfect texture and smoky classic taste. The best part is they don't use any fillers and only premium beef. Find out more. 
2. Fusion Cracked Pepper Beef JErky
For a more tender texture, Fusion Jerky Cracked Pepper is the perfect choice. This jerky is super soft, tender, and extra flavorful. It's seasoned with fresh cracked pepper that's bursting with flavor! It has a touch of sweetness too - making the flavor extra satisfying. Pick up a bag here.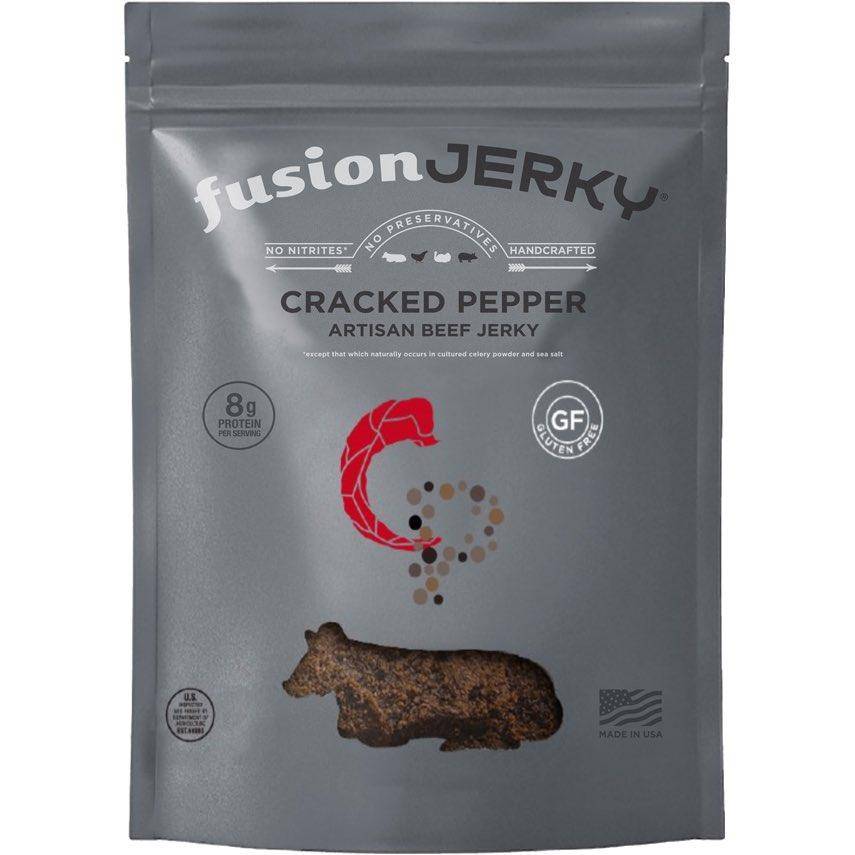 3. Cattaneo Bros. Black pepper Beef Jerky
Made with premium 100% grass-fed beef, Cattaneo Bros. delivers one of the highest-quality and healthiest bags of peppered beef jerky on the market. Their recipe is sugar-free, gluten-free, and made with only simple ingredients. Trust us, you'll taste the difference once you rip open this bag of peppery goodness. Order a bag today.
4. Long Beach Cracked Black pepper 
A delicious, peppery twist on their original flavor! Thickly sliced with hardy pieces, this jerky features a zesty lingering flavor of fresh cracked black and white pepper. This jerky pairs great with an ice cold beer! Sip, snack and enjoy. Learn more here. 
5. People's Choice Cowboy Peppered Beef Jerky 
Featuring thick, steak-like cuts of 100% premium USA beef seasoned with a generous amount of coarse black pepper. This beef jerky packs a bold bunch, loaded with tons of pepper that can be more spicy than most! It also features a hint of sweetness. Find out more!
6. Boozy Jerky Peppered Stout 
If you're into craft beer, than you'll love this bag of craft jerky. This delicious peppered jerky is infused with flavorful stout beer. Full of hoppy flavor, it's meant to pair perfectly with your stout or porter beers. Try it for yourself
here!
Want to try more peppered jerky? We carry dozens of peppered beef jerky brands and flavors on our online beef jerky shop at JerkyGent.com. Also, we offer a monthly beef jerky subscription box! You can try new flavors of craft beef jerky each month, including many delicious peppered flavors. Join the club here!