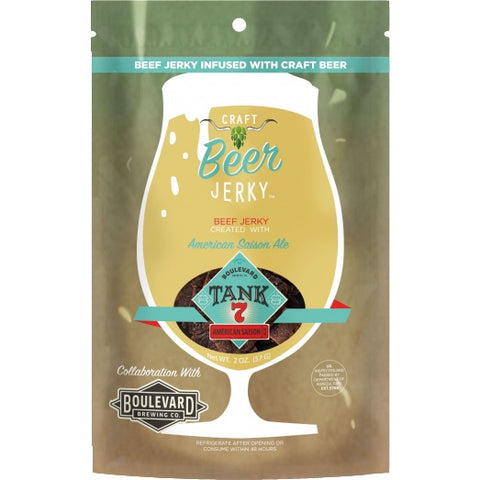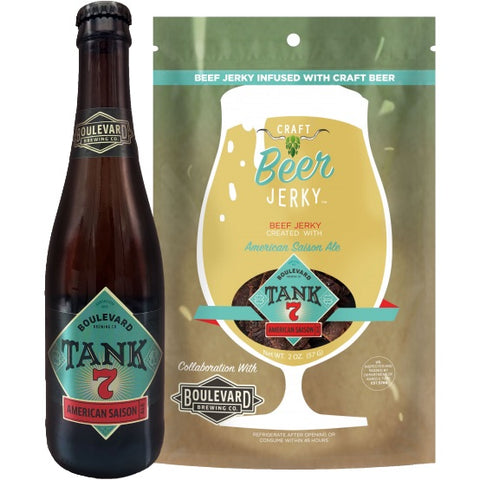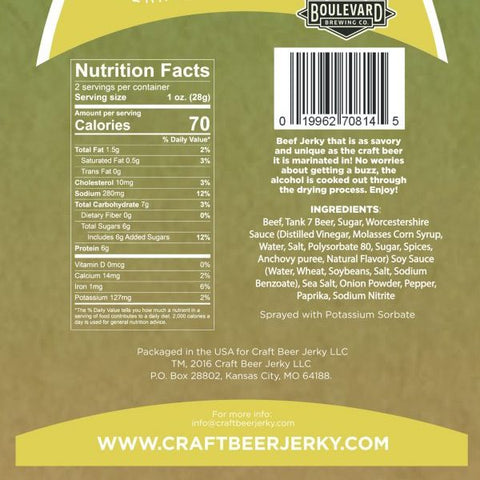 Craft Beer Jerky
Craft Beer Jerky Boulevard Brewing Tank 7 Saison, 2.0-oz
Craft Beer Jerky's #1 seller is marinated in Boulevard Brewing's flagship beer, Tank 7. This American Saison has a surge of fruity aromatics and grapefruit hoppy notes with a peppery dry finish. A mouthful of delicious craft beer up front, followed by a little spice at the end of every chew with each bite becoming more complex than the last!
Nutritional information
Ingredients: Beef, Tank 7 beer, Worcestershire sauce (distilled vinegar, molasses, corn syrup, water, salt, polysorbate 80, sugar, spices, anchovy puree, natural flavor) soy sauce (water, wheat, soybeans, salt, sodium benzoate), sea salt, onion powder, pepper, paprika, sodium nitrite. Sprayed with potassium sorbate.
Contains: Soy, wheat, fish
Package size: 2.0-oz