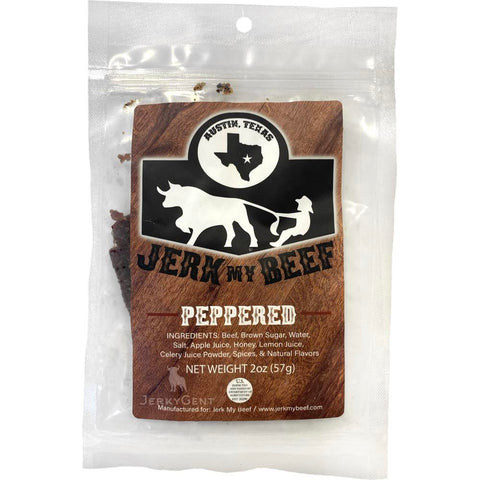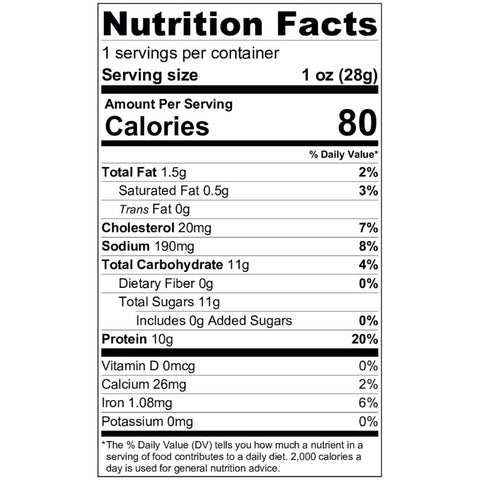 Jerk My Beef
Jerk My Beef Peppered Beef Jerky, 2.0-oz
All natural beef jerky that delivers a tender, moist, and perfectly seasoned bite. The sweetness from brown sugar will keep you reaching for more, while the peppery seasoning rounds out a delicious savory taste.
Nutritional information
Ingredients: Beef, brown sugar, water, salt, apple juice, honey, lemon juice, celery juice powder, spices, natural flavors.
Package size: 2.0-oz