New year, new jerky! Wondering what flavors you should try this year? Don't worry, we've done the work for you. We've searched high and low for the best-tasting craft jerky, and we're excited to share some of the best flavors with you! Below are the top 10 best beef jerky brands and flavors of 2020. We hope you enjoy this mix of subscriber favorites and our top picks. 
1. Two Hot Chicks Habanero Beef Jerky 
If you're a fanatic for spicy beef jerky, you'll get hooked on this one! Two Hot Chicks takes their classic flavor up a notch, adding just the right amount of habanero and fresh chili peppers from California. The smoky and spicy flavors, make this jerky incredibly addicting. Try it for yourself and pick up a bag or two here! 
2. People's Choice CArne Seca Beef Jerky
Bold flavor, fresh ingredients, and simple techniques. Need we say more? People's Choice Carne Seca Beef Jerky showcases the flavors of Northern Mexico and the Southwest region of the United States. This zesty, flavor-packed jerky will leave you feeling satisfied time and time again. No wonder why it's one of the best-sellers on the JerkyGent Shop. Check it out here!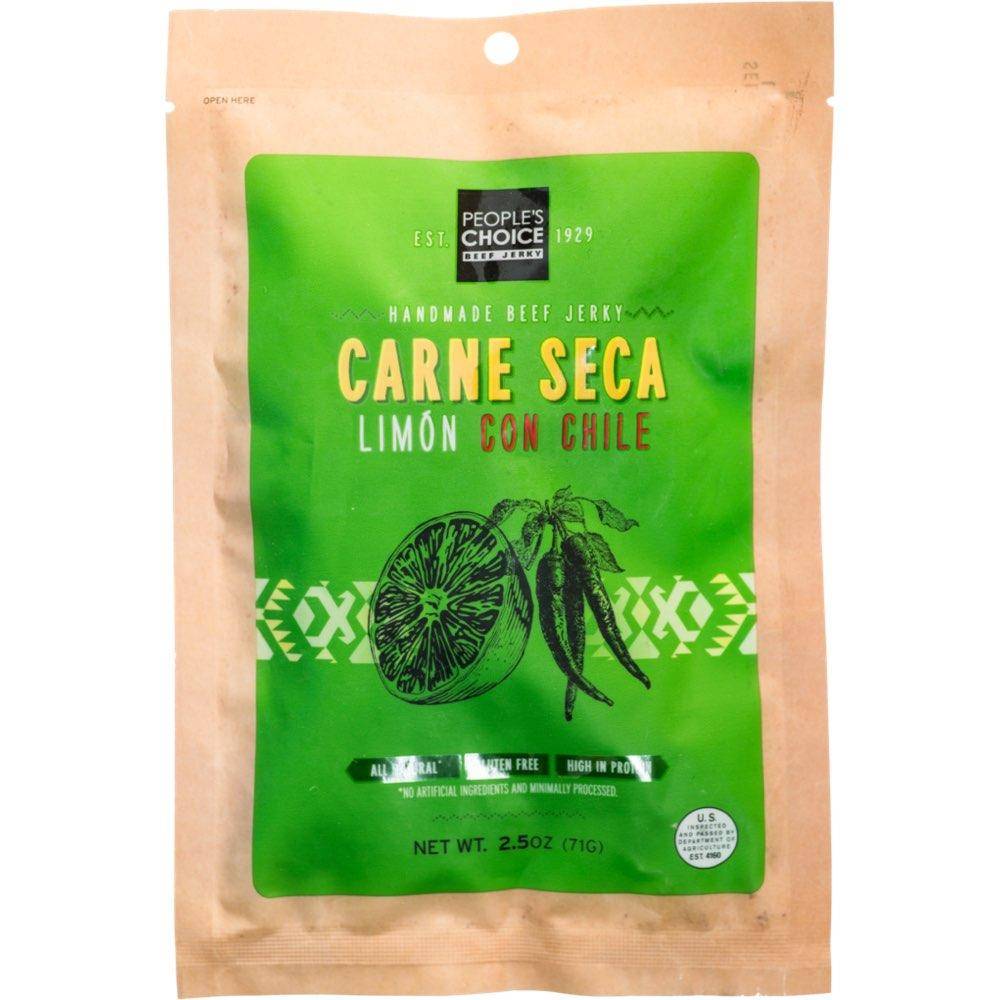 3. Johnny Mac's Tri Tip Smokin' SouthWestern Beef Jerky
You've got to try this best-seller! It doesn't get much better than tri tip beef jerky. Jonny Mac's highlights the king of BBQ with a savory and sweet, smoky flavor, that will keep you coming back for more. As a our subscriber quotes, "Johnny Mac's is the best jerky. I like the unique stuff, but this is super classic and super delicious. It should be a staple in every box." Want to give it a try? Stock up on single bags here.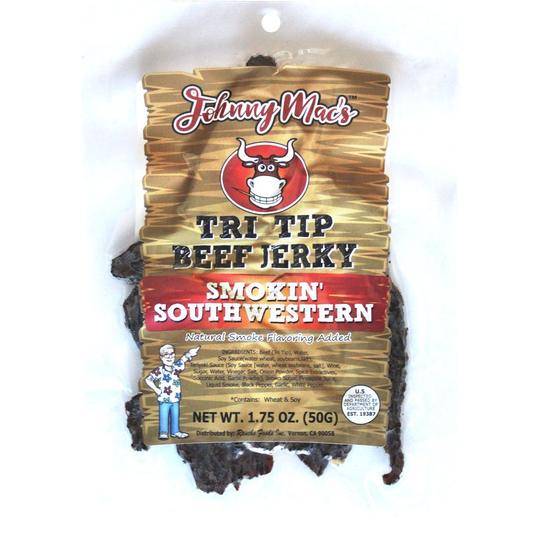 4. Righteous Felon Truffle-O Soldier Beef Jerky
Love truffles? Then we've found the perfect jerky for you. Righteous Felon Truffle-O Soldier is the world's first and only truffle infused beef jerky. This jerky is made with real black truffles, sourced from Italy. You'll be pleasantly surprised how good this jerky tastes! As one customer review states, "I never thought to put these 2 things together but BOY am I glad someone did." Discover more here.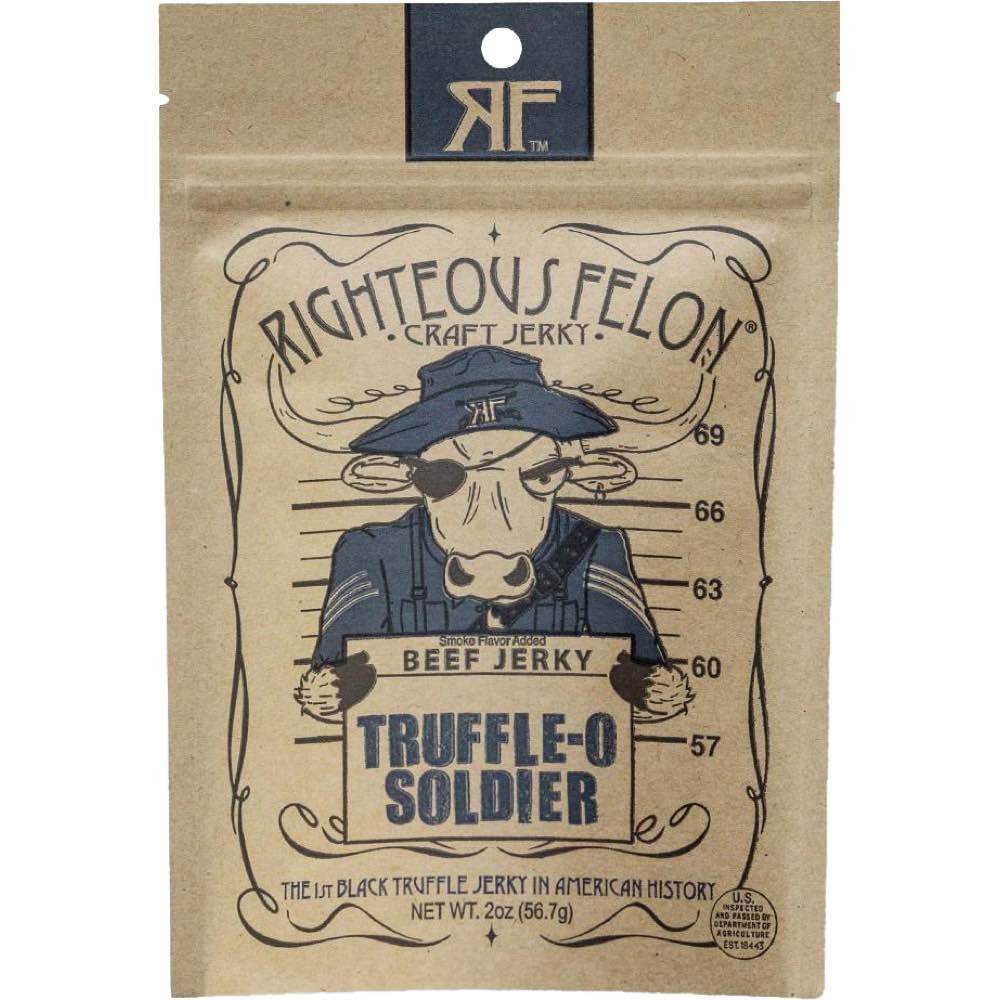 5. TOP Chops Red Chili Pepper Beef Jerky 
It's oh so, deliciously tender and spicy! This flavor is reserved for those who enjoy heat in every bite. Because it's loaded with hot red chili peppers, we recommend keeping a glass of milk near you. It's made with 100% USDA beef, gluten-free, all-natural, MSG-free and contains zero artificial preservatives. What are you waiting for? Order a bag today.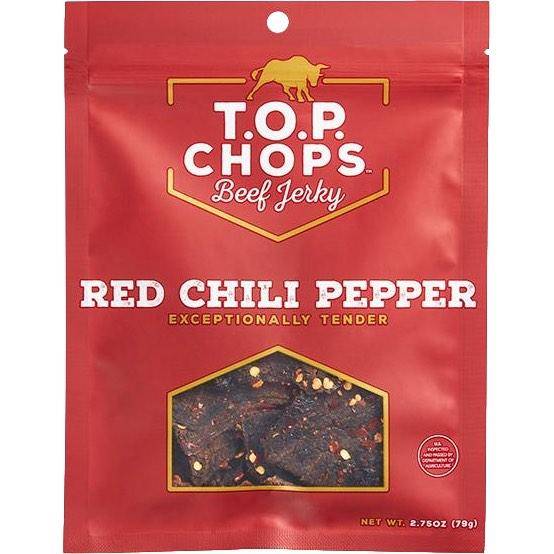 6. Long Beach Jerky Co. Gramps' Original  
A true original jerky that has been perfected for over 30 years. Gramps' original recipe has been done the same way for generations. Your tastebuds will appreciate this mild, but boldly flavored jerky. Get ready to finish the entire bag… in one sitting. Get it here.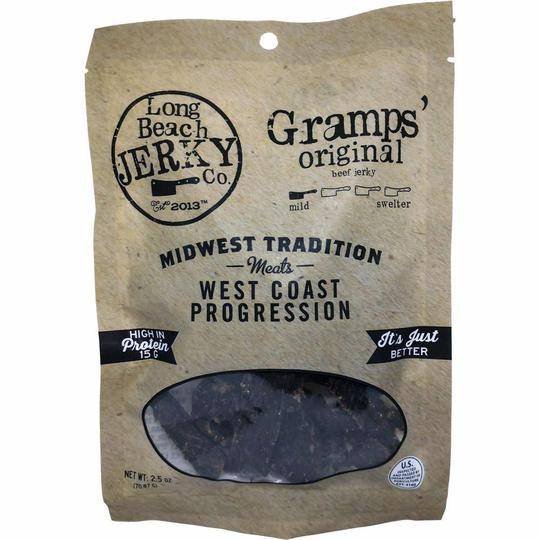 7. ChudaBeef Garliyaki Beef Jerky 
Garlic lovers rave about this one! It's so popular, that it tends to go out of stock. It's dubbed one of the greatest innovations of our time: blending two amazing flavors, garlic and teriyaki, into one epic jerky flavor called, Garliyaki. Stock up while you can on the JerkyGent Shop!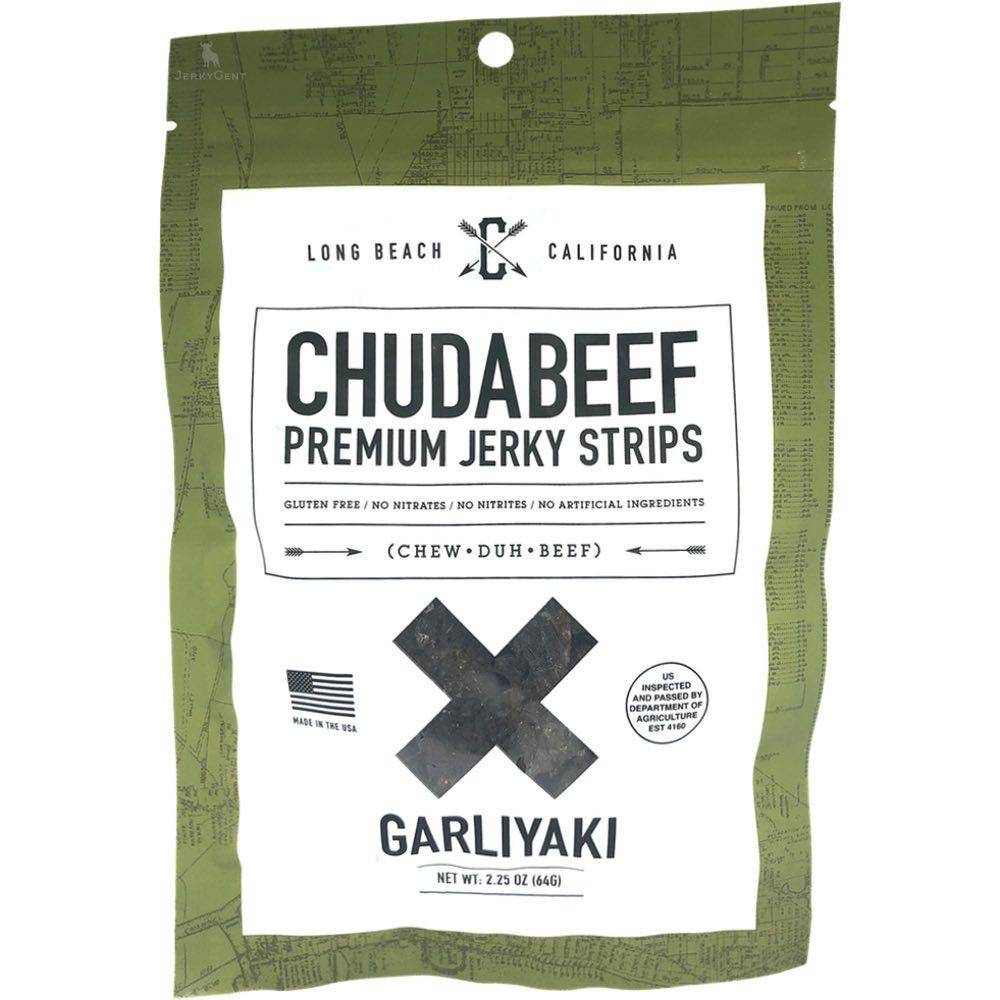 8. Joe's Wicked Good Mary Joe BEEF JErky (BLOODY MARY FLAVOR)
Bloody Mary flavored beef jerky? Yes, it's a real thing. And it's absolutely delicious. Not to mention, it chews like a real steak. It's a one-of-a-kind jerky that you'll continue to crave. We recommend grabbing a few bags to keep your cravings at bay. Shop now.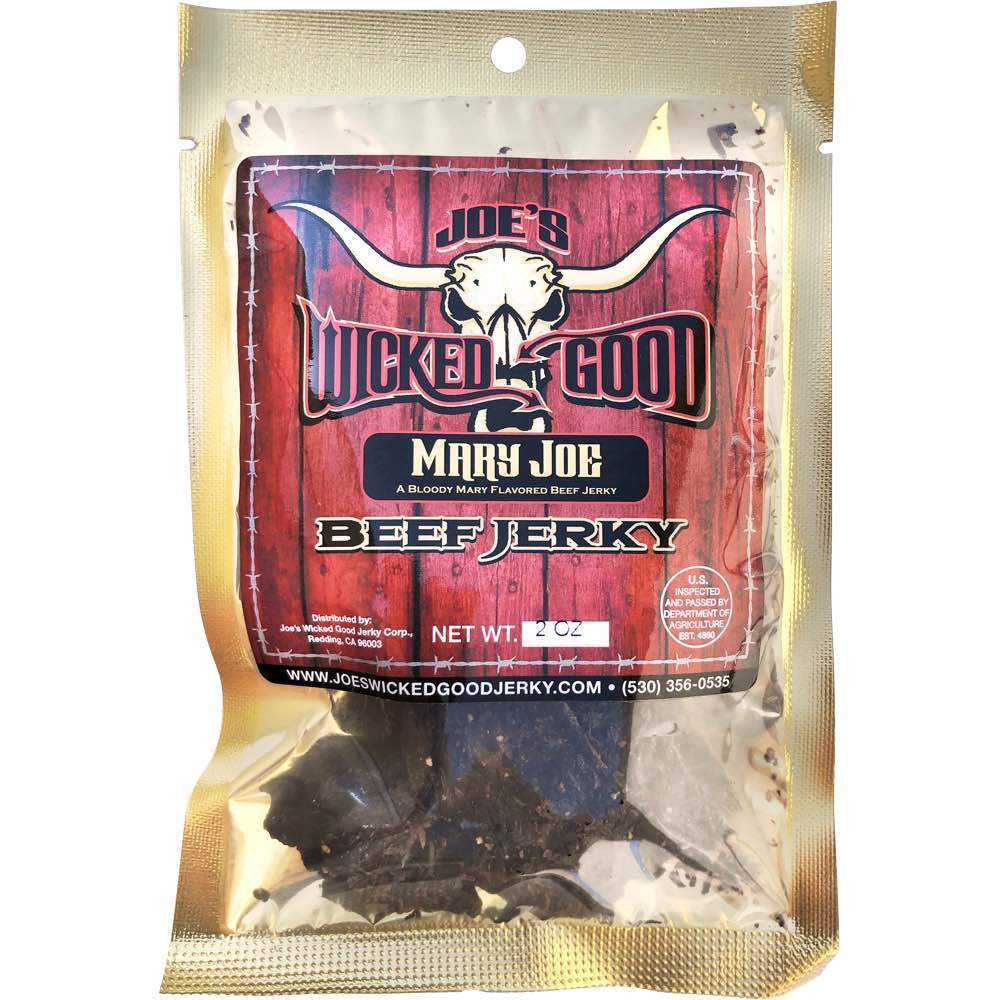 9. Jerky's Gourmet Habanero Sculpin IPA Beef Jerky
When jerky is marinated for 48 hours, you know it's going to be good. This craft jerky is marinated in one of the most flavorful IPA's known to man, Ballast Point's Habanero Sculpin IPA. Get ready for a burst of habanero heat, that's well-balanced with hoppy goodness. Try it here.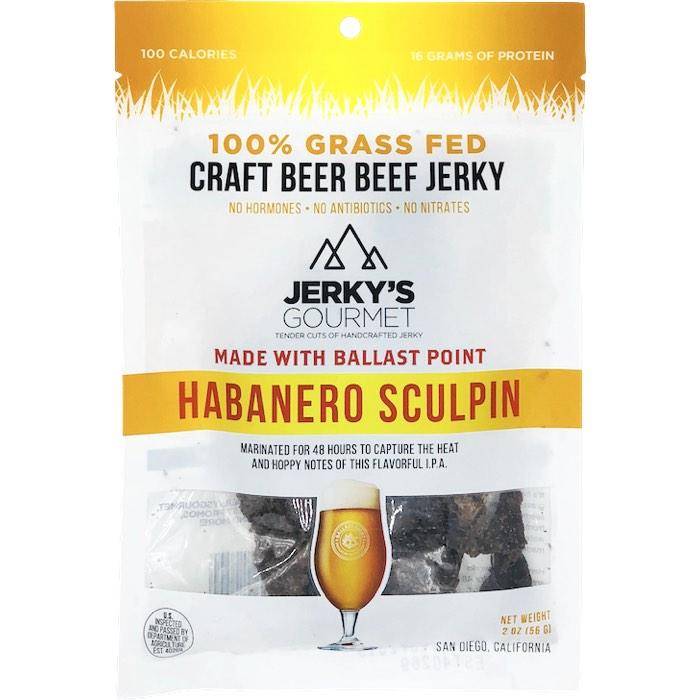 10. Think Jerky Sweet Chipotle  
This one offers a super smoky chipotle flavor with a touch of sweetness. This crowd pleaser includes real raspberries and a three-pepper blend to create just the perfect amount of spice. We love Think Jerky because each flavor comes from a unique recipe crafted by a different celebrity chef, including Michelin-Star winners, James Beard Award winners, and world-famous restaurateurs. Trust us, you need to try this one. You can thank us later.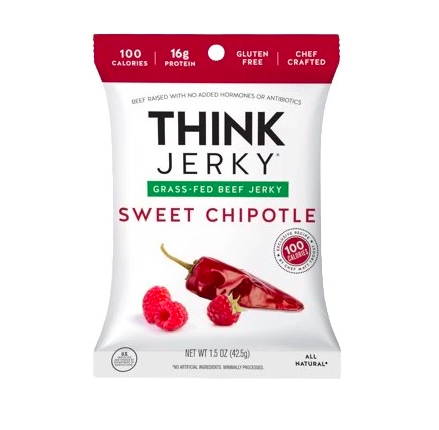 Want to check out more delicious flavors of beef jerky? We carry over 100 brands and flavors on the JerkyGent Shop. Stock up and let us know which ones you like the best!