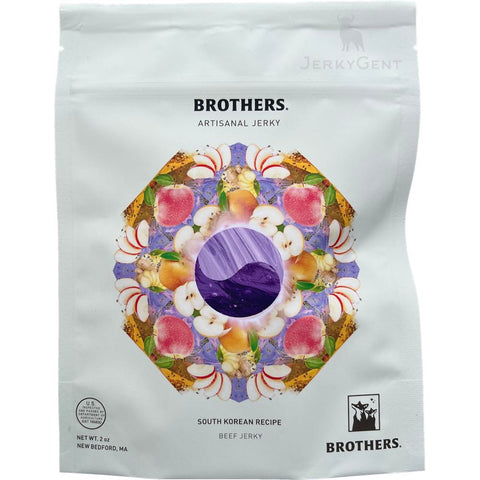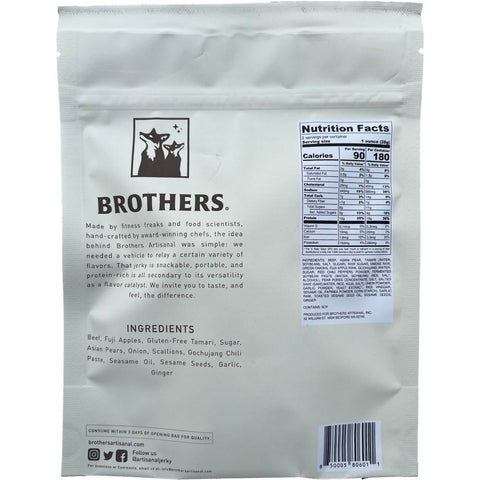 Brothers Artisanal
Brothers Artisanal Premium Jerky Korean BBQ Beef Jerky, 2.0-oz
Slightly sweet, slightly spicy, with ginger and garlic notes and a soy sauce base. Cut with organic Asian Pears and Fuji Apples, which offers a complex flavor that's truly unique and delicious. It's also tender and chews like a real steak!
Made with 100% grass-feed beef 
No antibiotics
No hormones  
Gluten-free
Nutritional information
Ingredients: Grass-fed beef, Fuji apples, gluten-free tamari, sugar, asian pears, onions, scallions, gochujang chili paste, sesame oil, sesame seeds, garlic, ginger.
Contains: Soy
Package size: 2.0-oz
insanely good
jerky is thin and not the most tender but the flavor is insane, can snack on it all day.
Almost there
Korean BBq was a little too mild, but it wasn't too sweet. Great product.