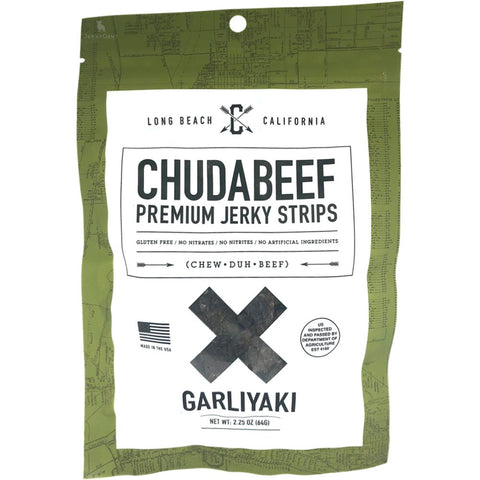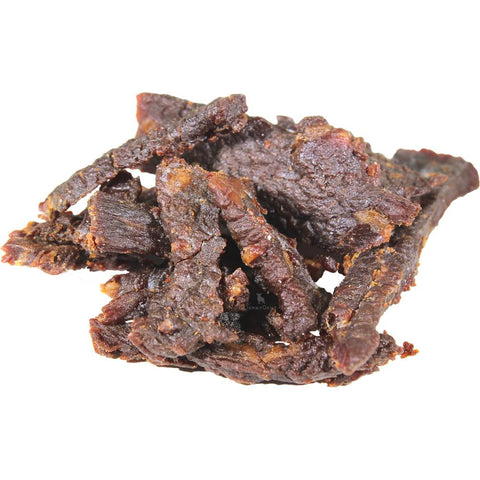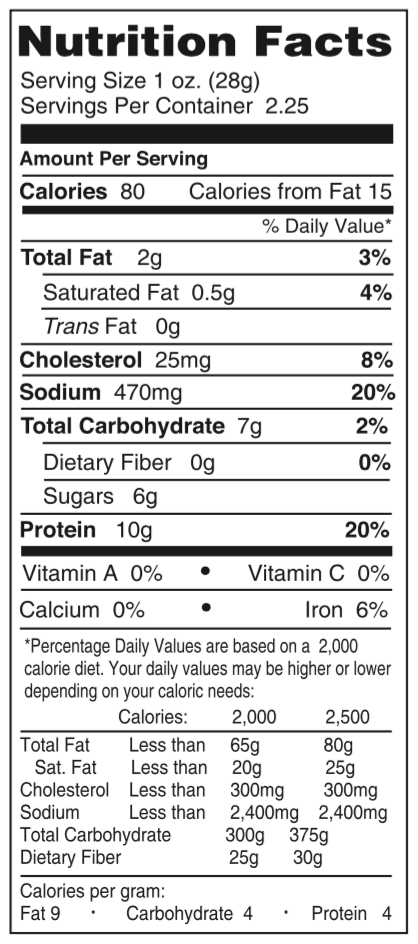 Chudabeef
Chudabeef Premium Jerky Strips Garliyaki, 2.25-oz
Product Description: Chudabeef blends two amazing flavors, garlic and teriyaki, for one of the greatest innovations of our time, Garliyaki. Your tastebuds are about to be mesmerized.
Nutritional information
Ingredients: Beef, tamari soy sauce (water, soybeans, salt, sugar), seasoning (brown sugar, garlic powder, spices), apple cider vinegar.
Contains: Soy
Package size: 2.25-oz
Delicious and tender
Bold flavor. Soft and moist texture if you're into that (I am lol).
Not bad!
Pretty good. A little too fatty for my preference. Good flavor. Kind of sweet.
This Was One of the Best Bags of Jerky I've Ever Had!
It was tender and not dry, and I love the combination of flavors of garlic with teriyaki. It was delicious!
Hey Elizabeth! Thank you for taking the time to review Chudabeef Garliyaki Beef Jerky. We're thrilled to see you rated the jerky 5-stars! Happy to hear it was one of the best bags you've ever had! The mix of garlic and teriyaki flavors are indeed delicious. We appreciate your feedback and looking forward to you discovering more new favorites. Happy chewing! - JerkyGent Team
Great taste
The taste was great and the Jerry is reviewing soft and tender, however there is a lot of fat.