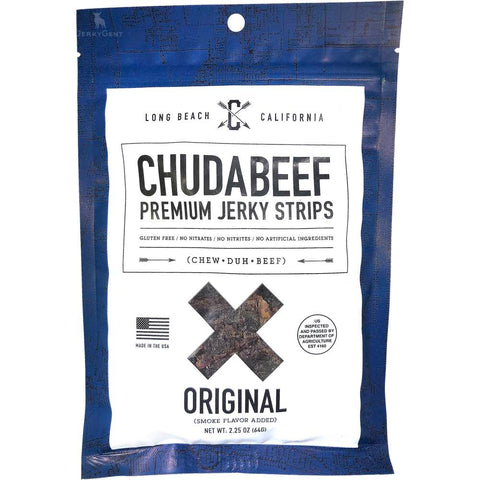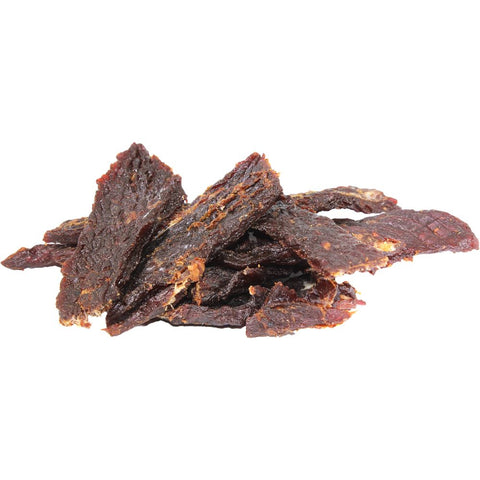 Chudabeef
Chudabeef Premium Jerky Strips Original, 2.25-oz
Handcrafted in small batches for a fresh, consistent flavor that delivers a perfect fusion of peppery smokiness in a crisp, satisfying bite.
Nutritional information
Ingredients: Beef, tamari soy sauce (water, soybeans, salt, sugar), seasoning (brown sugar, honey powder [maltodextrin, honey], spice, onion powder), liquid smoke.
Contains: Soy
Package size: 2.25-oz
Quality
Good quality I prefer there flavored products over there original.I find there other products aren't over seasoned like so many other producers - which allows the quality of the meat to shine. :-)
Old-school Jerky with just the right everything
Reminds me of the East coast deli jerky I grew up eating and spent my adulthood searching for again after moving coasts... Each bag (I went back to the store to buy a whole bunch more after the first) was consistent in taste, texture and quality. This is now my go-to jerky. Seriously good!
Kids loved it!
Opened and it did last 5 minutes, my kids (9/12) chudabeef with enthusiasm. I did not get to try it myself
Good afternoon, Alex! Happy to hear your kids loved Chudabeef's Original Beef Jerky. It's one of our favorites! Sorry you didn't get a chance to try it. Hopefully you'll be able to try it next time! Thanks for your feedback, we appreciate it. Cheers! - JerkyGent Team