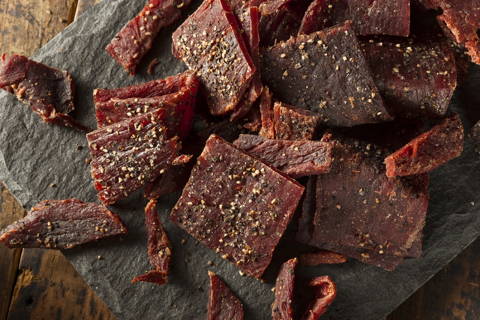 There are many unique ways to make beef jerky! It's best to use only well-trimmed and lean cuts of beef. Each process of making jerky will result in a different texture and taste. Below are 6 of the best ways to make beef jerky. Follow along to find out how to make beef jerky at home!

The 6 Best Ways To Make Beef Jerky
One of the most popular ways to make beef jerky is by using a dehydrator. Dehydrators can range in price from $80-$400. We recommend using a high powered dehydrator for beef. Typically beef jerky can dehydrate for 3 hours at 165 degrees. It's important to check your jerky often while it's drying. You'll know it's ready when it bends and cracks, but doesn't break. Pure Jerky Co. is know for their dehydrated jerky from Austin, TX. They offer a delicious mild flavor with a perfect meaty texture. You can find it here. 
For an authentic smoky flavor, we recommend making your jerky inside a smoker. The beef should be smoked over low heat for 6-8 hours. Smoked jerky maintains more moisture and flavor. Some of the most authentic jerky brands use a smoker to make their jerky. For example,Van Smokey built a custom smoker to make their handcrafted jerky. They're famous for using a special Southwestern BBQ rub to create a bold and rich New Mexico Hatch Chile Beef Jerky. 
Another way to make beef jerky is baking in an oven. This method can be a little more tricky for the jerky to cook evenly. We recommend laying thins strips of beef on wire racks and putting tin foil over over the baking sheets. The jerky can be baked slow for 3-4 hours at 175 degrees. Cattaneo Broscooks their premium grass-fed beef jerky in a brick oven. It's some of best-tasting jerky on the market. We highly recommend you give it a try. 
Feeling brave? For an extremely smoky taste, smoking jerky over an open pit is a truly authentic and creative process. Brockhouse Jerky has perfected pit-smoked beef jerky with flavors like
Smoked BBQ Peach
and
Hellfire Hickory Smoked
. Using real hickory wood helps to lock in unbelievable flavor and a moist tender texture. 
One of the most unique processes for making jerky. It's a French style of cooking beef using boiling water. The word "sous vide" refers to the process of vaccum-sealing your beef then cooking them in pot of boiling water. The process creates very juicy, tender beef jerky. It typically ends with finishing the jerky by baking or putting in the dehydrator. Natural State Jerky started their jerky company by using this unique cooking process.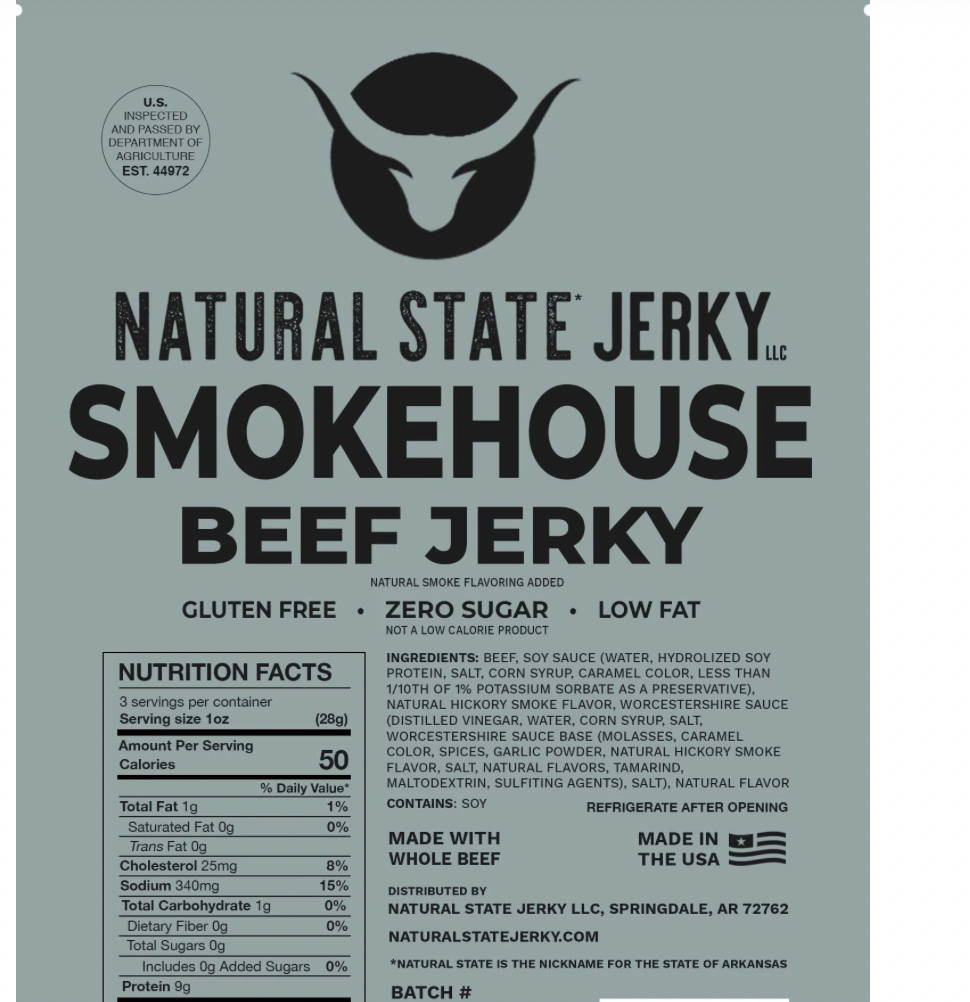 An old fashioned way of making beef jerky! Slow dried jerky can be air dried or dehydrated. It's the longest process for making jerky, but it can be well worth the wait! The process can take over 24 hours waiting for the jerky to full dry. For example,
No Man's Land Beef Jerky
has been in business for 20 years and has been slow drying their beef jerky in a handcrafted process that keeps customers coming back for more.
Check it out.