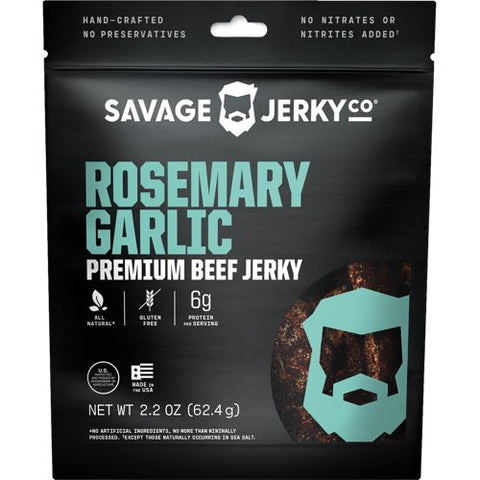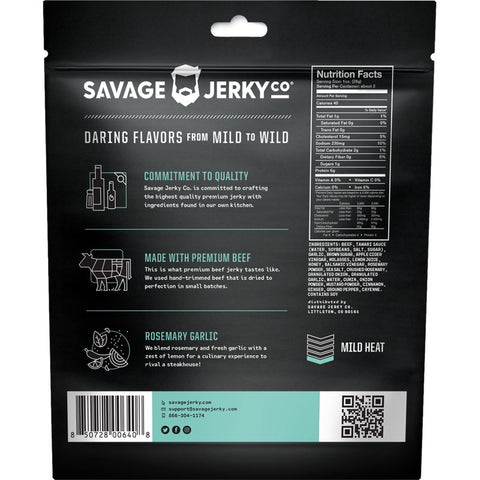 Savage Jerky Co
Savage Jerky Co Rosemary Garlic Beef Jerky, 2.2-oz
This handcrafted, all natural, tender beef jerky delivers a savory blend of rosemary and fresh garlic with a zest of lemon for an experience to rival a steakhouse!
Nutritional information
Ingredients: Beef, tamari sauce (water, soybeans, salt, sugar), garlic, brown sugar, apple cider vinegar, molasses, lemon juice, honey, balsamic vinegar, rosemary powder, sea salt, crushed rosemary, granulated onion, granulated garlic, water, cumin, onion powder, mustard powder, cinnamon, ginger, ground pepper, cyan.
Contains: Soy
Package size: 2.2-oz
Nice try, but.....
The flavor combination is not at all a bad idea, and has potential. However the dryness of the jerky, combined with their choice of trying to "texture" the surface to let more flavoring in, resulted in a jerky that literally felt like sawdust in my mouth.